My favorite items to travel 'light'
"I RUN AROUND THE HOUSE AS A MADMAN CONSTANTLY CHECKING THE CLOCK. I WORK THROUGH MY CHECKLIST RAPIDLY GATHERING EACH ITEM. THE TAXI ARRIVES WITHIN AN HOUR."
Departing for travels and still having to pack my luggage an hour before the taxi arrives has become a habit. We have truly adopted the concept of "light travelers", very handy for the outbound trip however for the return trip "heavily loaded burden animals" is the more applicable term for us.
Packing this late definitely isn't recommended. It's just the consequence of combining 3 stores, 2 web-shops, a blog, a wholesale, 5 children, 3 cats… It remains a source of stress although, luckily, I can shrug it off in the taxi and laugh about the situation afterwards.
The fact that I take so little with me though I could not recommend more. You actually need a lot less than what you would think when traveling, something which actually also holds true in everyday life as well.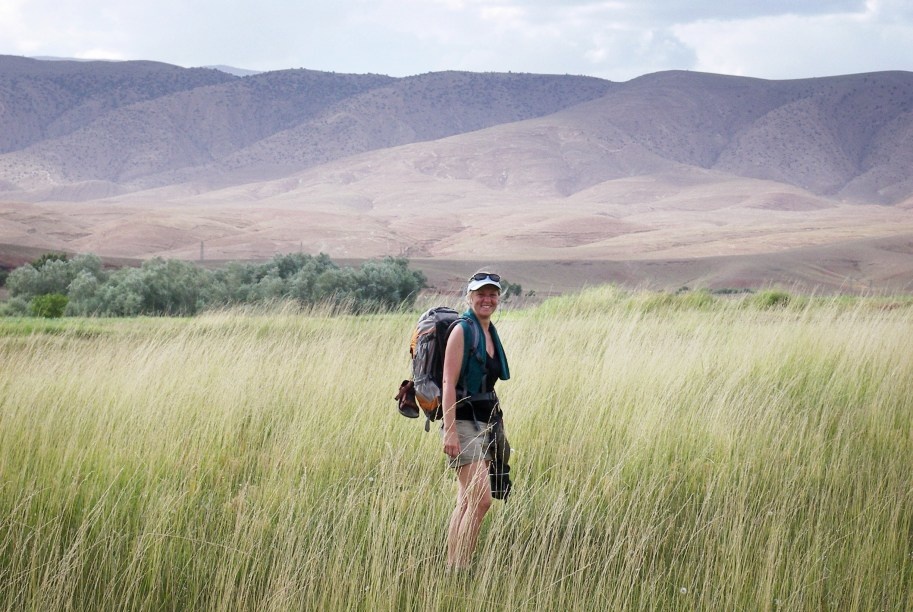 3 reasons to travel 'light'
'Traveling light' is, first of all, very practical.

Secondly, it also acts somewhat as a life lesson, namely the realization that we need far less than what we might think. We live in a consumer society where we are buried with an overdose of material things. Traveling for me means letting go of this material philosophy overflow.

Thirdly, I also consider it as a manner of sustainable tourism by purchasing certain things from the local population. With this, the examples of a hat, shirt, slippers, shopping bag, scarf… come to mind. I believe that when you travel in someone else's country, this should also be beneficial to the local people. Joining the locals in their respect of their own land and nature is extremely important and for many countries, tourism is in fact a very important aspect of income, sometimes even the only manner of survival.
Traveling light is therefore my message to you. I do not require a lot but make sure that I love the look and feel of each item that I take with me. I would now like to share my favorite items that always accompany me on my travels.
1. Midori Notebook 
This notebook is a real winner: not too big, not too small, making it super handy to take along. Hendrik uses it for his sketches and together we jot down our purchases in it. Even finds like feathers we glue inside.
Sketching is an ideal manner to come into contact with the local population, especially when the English language is not spoken. As soon as Hendrik starts to draw he is surrounded by curious children.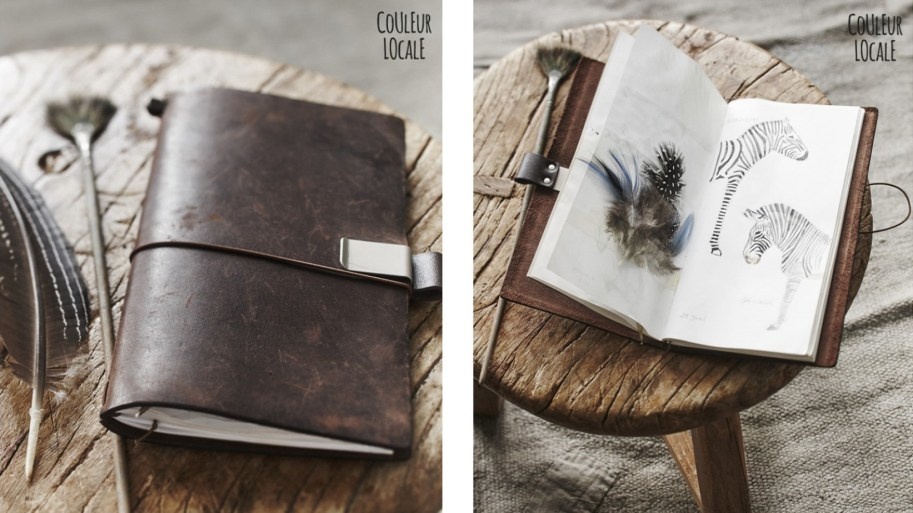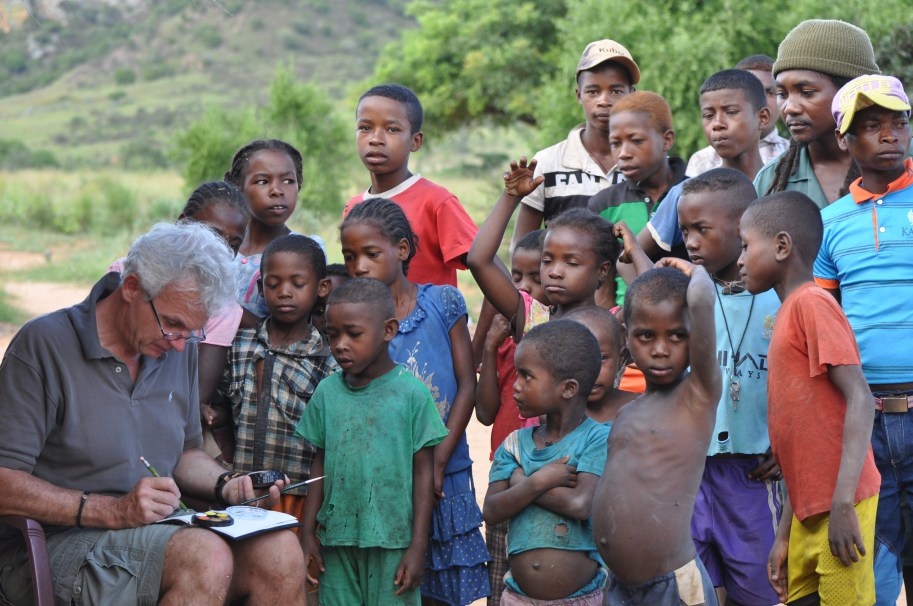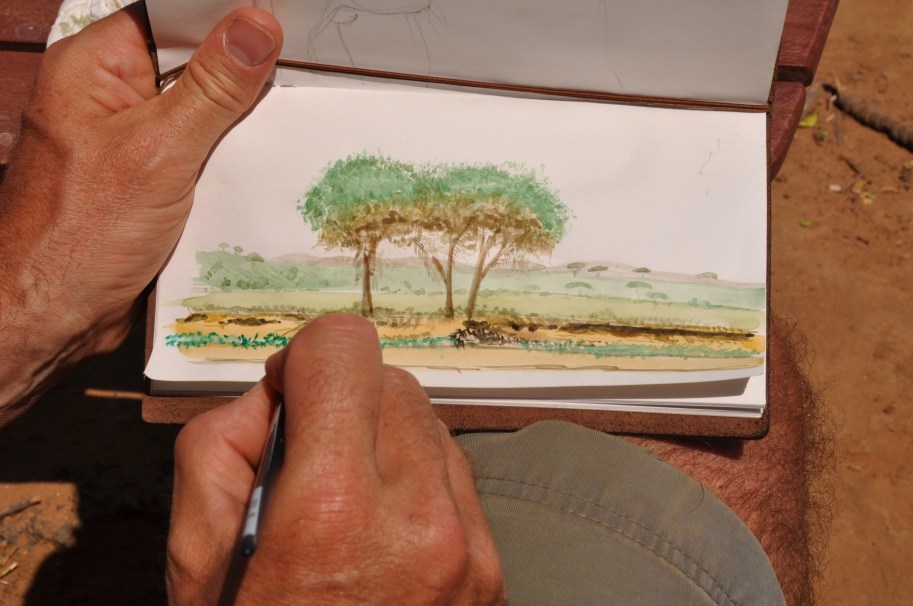 2. Kikoy
Another extremely useful item which does not take up any room. The kikoy is originally a traditional Kenyan shawl. The commercial version is made from a more waterproof 'sponge' material on one side making it the ideal beach towel. The joyful colors allow for lovely holiday photos.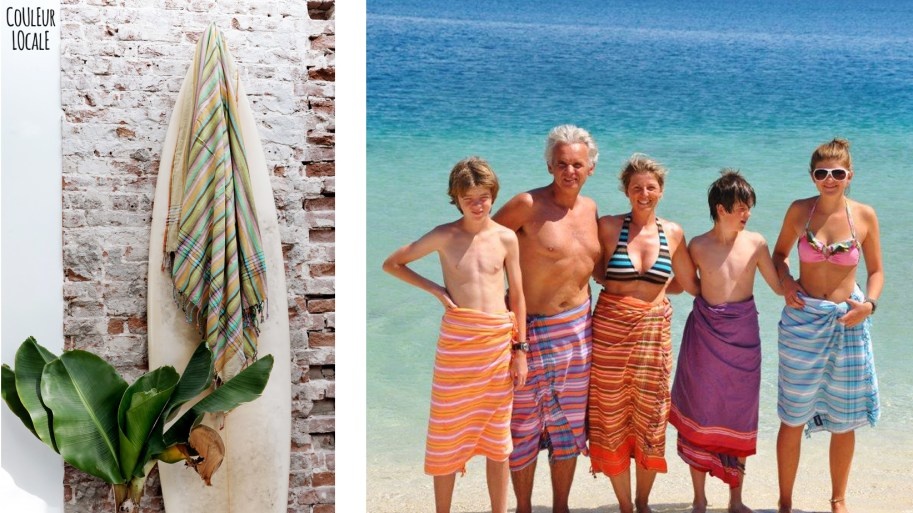 3. Ali Lamu Wash bag  
We fell in love with the Ali Lamu Bags because of their beauty and the original story behind their existence. They are made from old sails, "tanga", sourced from dhows; typical sailboats from Kenya.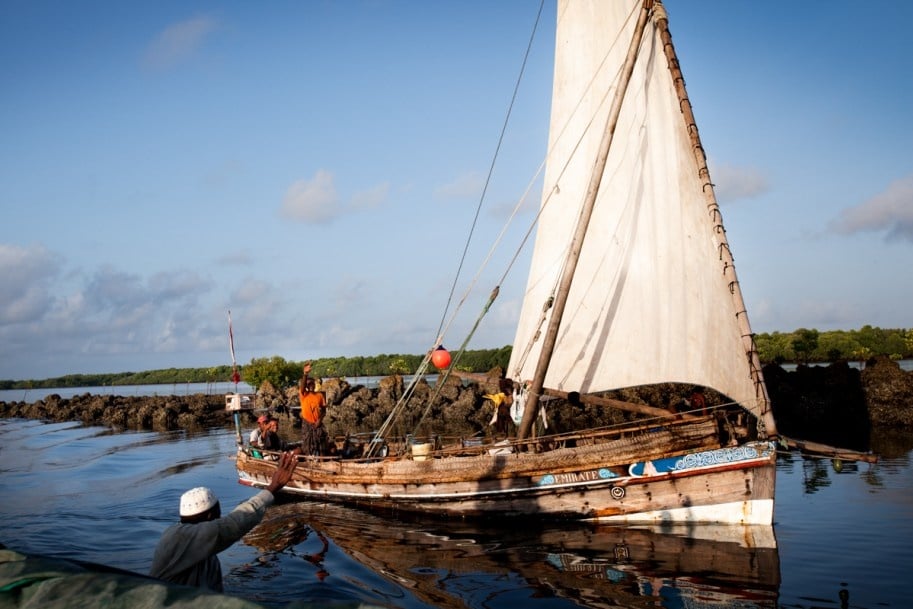 Due to the wind, salt water, sun, rain and many years of traveling across the ocean, these tanga's become artwork in their own right. Fishermen from Lamu sew these sheets together and cover them with painted words like LOVE or symbols of STARS and HEARTS.
The wash bags are incredibly useful when traveling as they are sturdy, completely waterproof and washable in a laundry machine up to 40 degrees. The weekendbag is ideal for taking along on city trips and can also be used as hand luggage.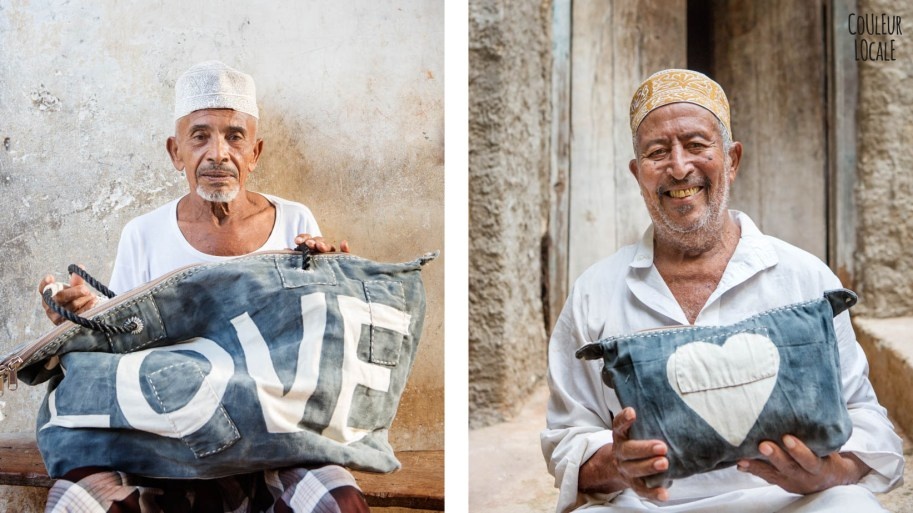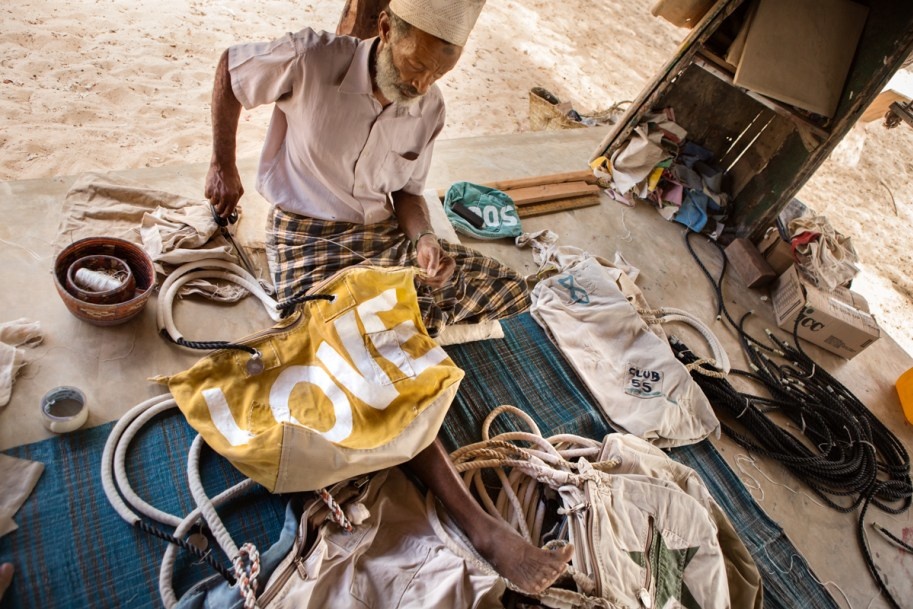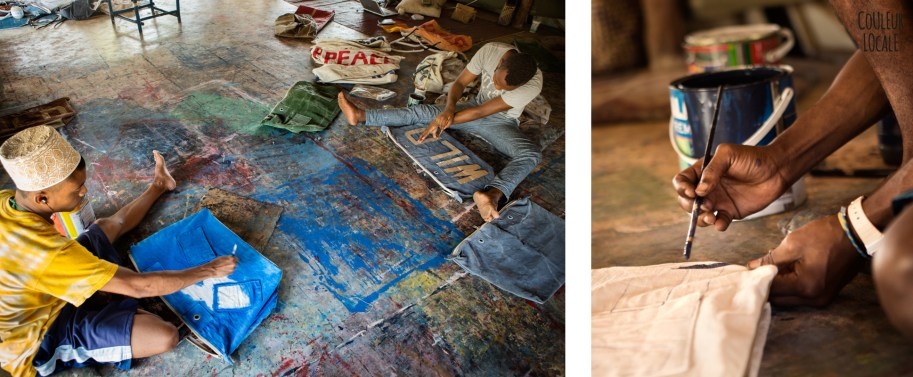 4. Linen Scarf from Linge Particulier 
A scarf is absolutely necessary to take along when traveling. Even if you are heading for the heat of the East, the air-con in the plane can quickly cause a chill. Although people commonly associate linen with the summer, linen actually provides warmth in the winter as well. This item will also definitely become useful to cover your shoulders or act as a headscarf to respect certain cultures.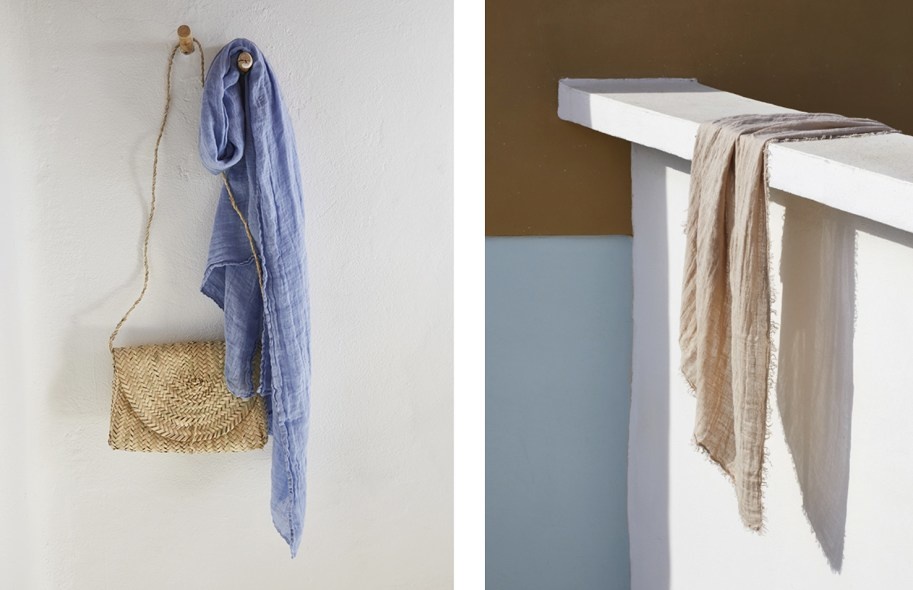 I hope that this short list was helpful. You actually don't need a single of these items to travel but it will make life much easier.