Wooden fish from Lamu
After a fascinating walking safari through the Samburu area in Kenya, Hendrik and I travel to Lamu to enjoy the sea and to collect the bags we ordered at Ali's. Lamu is an island on the eastern coast which you'll immediately adore. After one day of resting, we start looking for local craftsmen again. We stroll around in the little streets and one shop attracts us. A door in Swahili style with a sign: 'Fish: Recycled art/craft'. Curious … what treasures would we find here?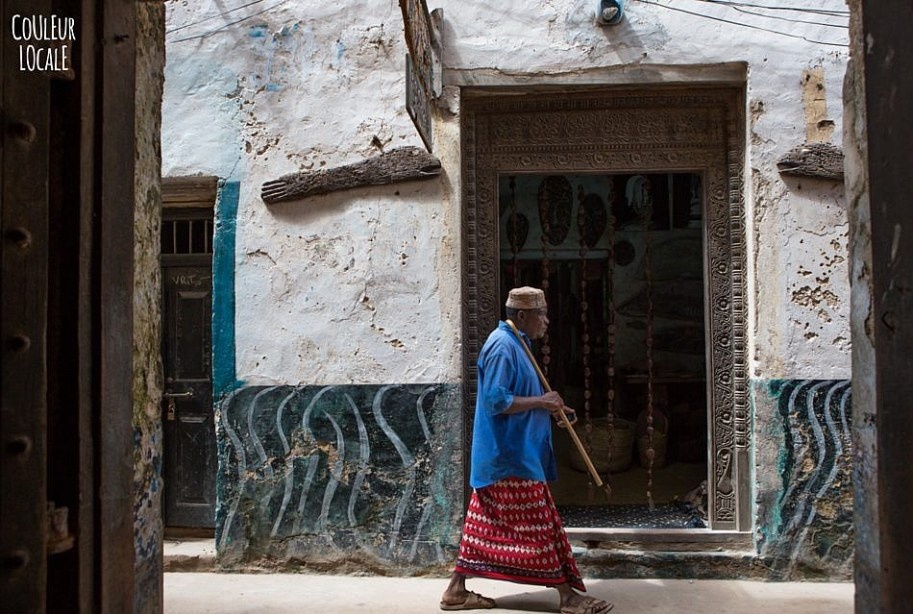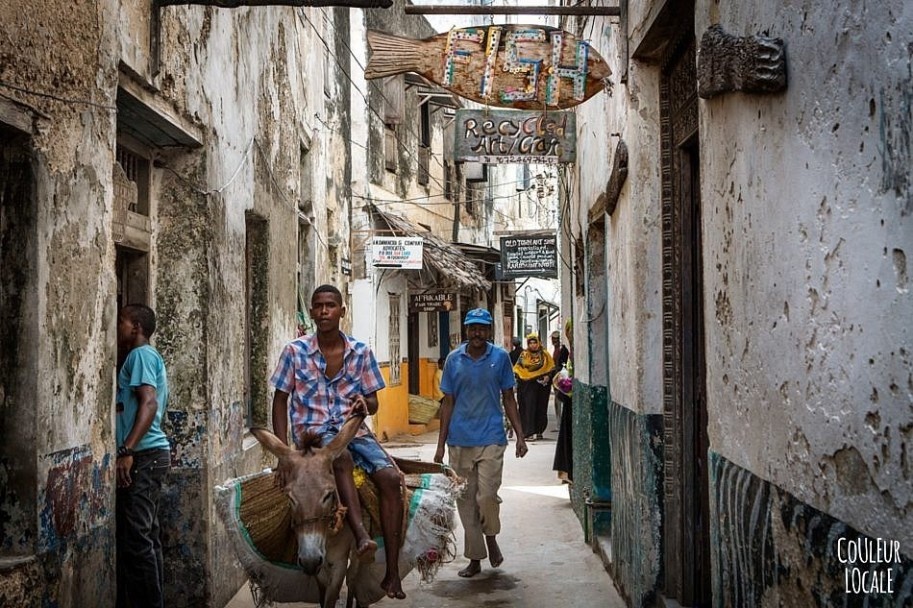 Isaiah's wooden fish
A sweet, tall man with a big smile greets us. He sells wooden fish in his shop. Hendrik & I don't know where to look first: The walls are full of them. Not just fish, but beautiful handcrafted fish you can't find anywhere else. Isaiah, because that's his name, and his shop excite us so much. We almost bought all the fish in his store. His fish are so unique that we couldn't leave without buying a lot. Isaiah is very happy with our purchase because he sold almost nothing in the last seven months. The decreased tourism is a big problem for the craftsmen here.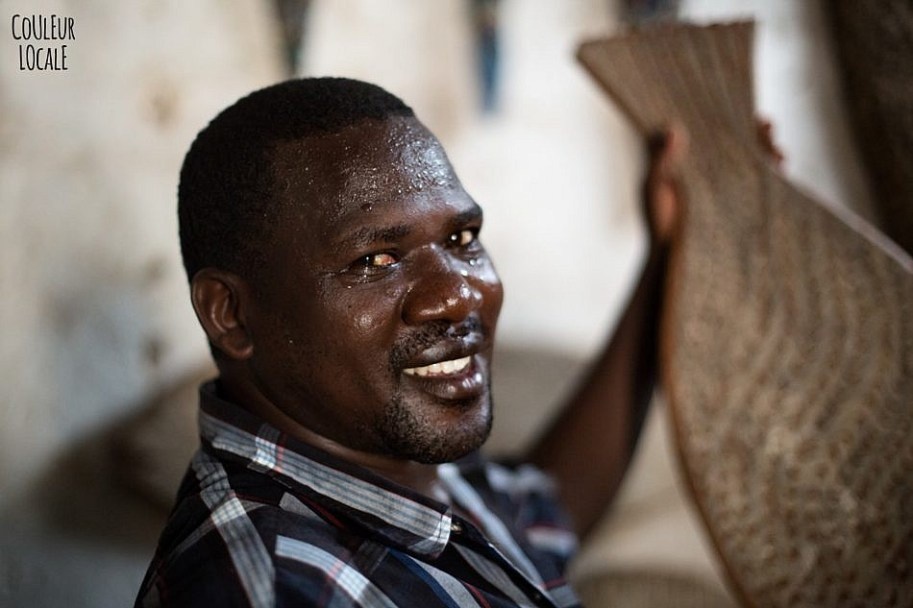 Isaiah uses the necessary enthusiasm while creating his fish. He finds the wood mostly on the beach of Lamu. He searches between the garbage and sometimes Isaiah buyes old canoes to use the wood. He has a workplace on the beach where he designs his fish. It's not often that he sits there on his own. Children love to help him in this creative activity!
There are pieces of wood (so also fish), which have a lot of holes, this is because of the marine worms. These fish are the most special ones. The eyes of the fish are usually made of ostrich eggs or little buttons.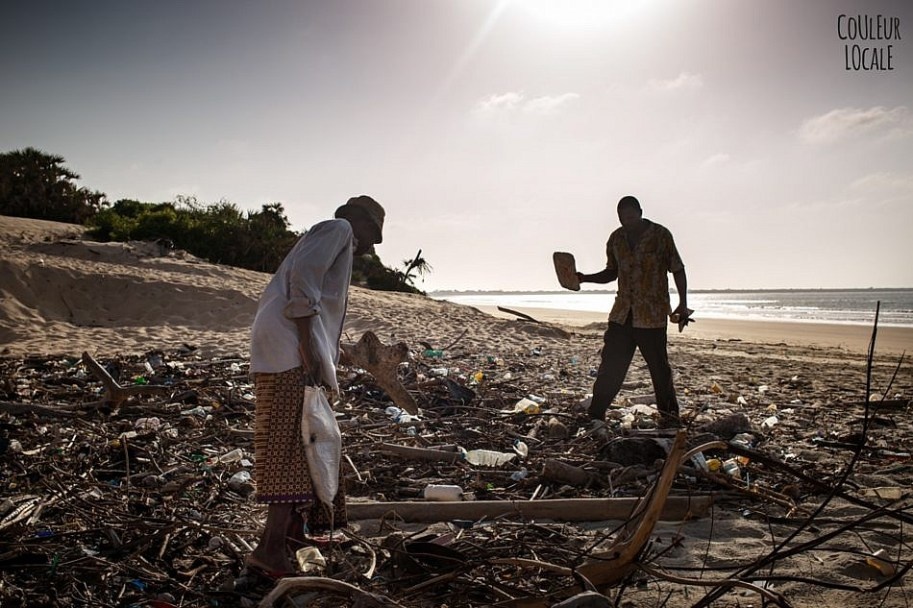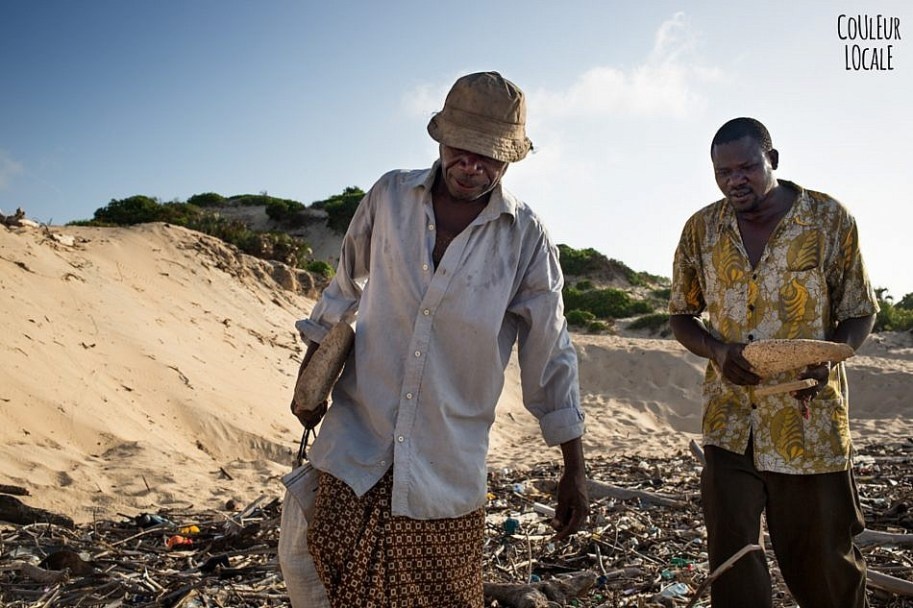 A rich history & decreasing tourism
Lamu is one of the oldest settlements of Kenya, was founded by the Swahili and is since 2001 part of the UNESCO World Heritage list. The historical centre exudes culture: the city has influences of Portuguese and Omani's.
Lamu attracted many tourists for years but as Kenya suffered from terrorist attacks, tourism numbers quickly dropped. Perhaps you remember the terrorist attack on a university in 2015, which killed nearly 150 students. Because of the attacks, the coastal region of Kenya often receives a negative travel advice. Tourists are afraid to come to Lamu, what makes it harder for the craftsmen to survive.
Lamu however has a lot to offer! A very rich culture and history, white beaches, turquoise sea, an exquisite underwater life, a large mangrove forest, … The Swahili people on the island are friendly sellers, fishermen and sailors.
Did you know that donkeys are the main way of transportation? Believe it or not, no cars drive around on the island. In Lamu you can go back in time, and be warmly welcomed by a smile.
On the way to Belgium
Our large order has to go to Belgium. We decide to take the small fish with us in our carry-on luggage. Isaiah is going to take care of the bigger fish, and promises us to send them via mail. Seven months after returning home, we finally receive one box. But we were still hoping and waiting for the another box to arrive. Nothing happened. When we fly back to Kenya (months later), we surprise Isaiah with a visit. When he sees us entering the store, he starts laughing uncontrollably. The other box is still waiting for us in a corner of his store! Apparently it went around the world, but missed Belgium. We order a large amount of fish again (ofcourse, we just can't resist), but this time we decide to transport them in an airplane. Expensive, but this time we want to be sure.
Kenya, Lamu, and Isaiah's fish obviously stole our hearts. We will keep going back because Lamu is a beautiful and peaceful island where you're able to meet real artists creating incredible and unique items.