Z22 blond - silk cashmere dark cover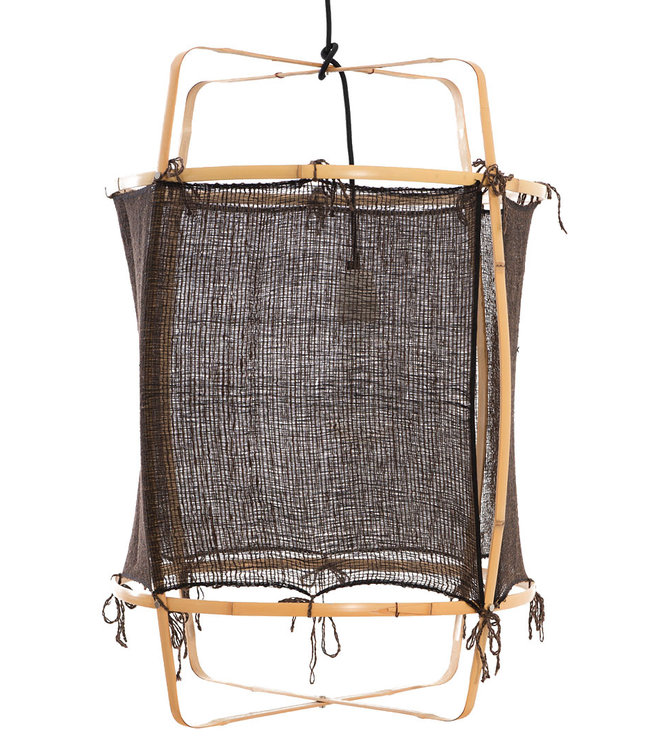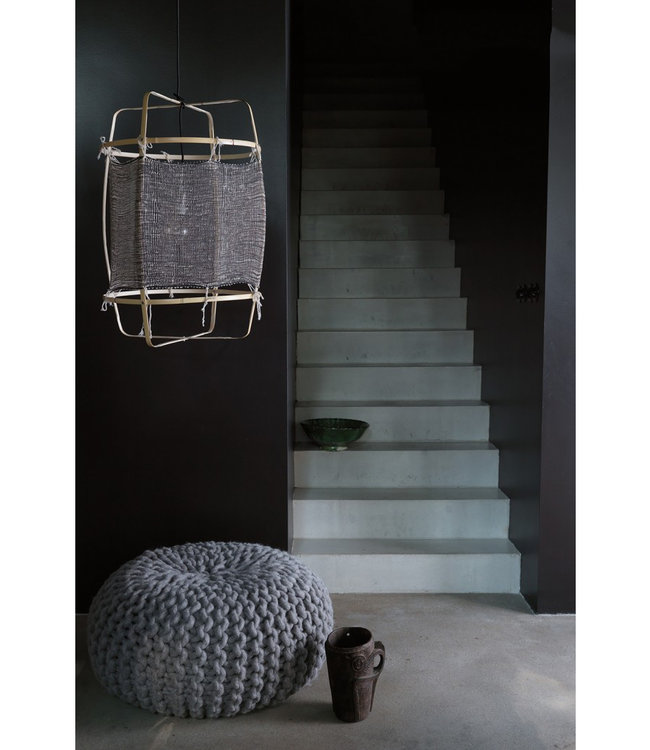 Ay illuminate designs beautiful lamps inspired by nature and handmade craftsmanship from all over the world. Read the story..
Material:
Bamboo & silk cashmere
Dimensions:
H72,5 x Ø48,5cm
Designer:
Nelson Sepulveda
Color:
Blonde frame with dark cover
2-8 days depending on region - because of the busy activities it can take longer. We do everything we can to ship your package as soon as possible.
The story

"We believe that local handicraft carries the genes of cultural identity ".

With this vision in mind, Ay Illuminate designs great lamps, inspired by nature and local handicraft from across the globe. This lamp is the latest addition to the wonderful Z-series. The Z22 Ona still has its characteristic bamboo structure (natural bamboo) but comes with a silk-cashmere cover. Like its sisal and cotton predecessors, this hanging light is breezy and delicate, unassuming and easy-going, but continues to catch the eye. A natural beauty indeed.

The lamp comes with a 2,5-meter-long black hanging system with a ceramic fitting, suitable for E27 screw light bulb of max. 60W (not included in the set). Suitable for both LED lights and/or energy savers.