Valérie Barkowski's workplace
During our trip to Morocco, the day after going to Lahcen's shop, Griet (the photographer) and I (Nies) decided to pay Valérie Barkowski a visit in her atelier. Ruth and Hendrik were completely astonished by this lady so were very excited to meet her. We arranged a meeting at her shop. This turned out to be quite the challenge to find but the effort paid off once we finally did. Once you enter Valérie's store you feel as though you've found a different world. An oasis of calm among the contrasting chaos of the souks just outside. Fully amazed we look through the beautiful collection of textiles. The white bed linens and towels pop against the mysterious darker grey walls of the shop.
It was true what Ruth and Hendrik had told us, Valérie truly is an endearing woman. A designer with Belgian roots but with a multicultural background she now owns a shop and workplace in Marrakesh. We start our conversation on Dutch but quickly switch to English as she said herself that it was easier to express herself. Nonetheless her Dutch in my eyes was still very strong. Valérie shows us around in her shop, but we are particularly interested in her workplace. So curious to see how these beautiful towels are made. A twenty minute drive outside the city center and we arrive.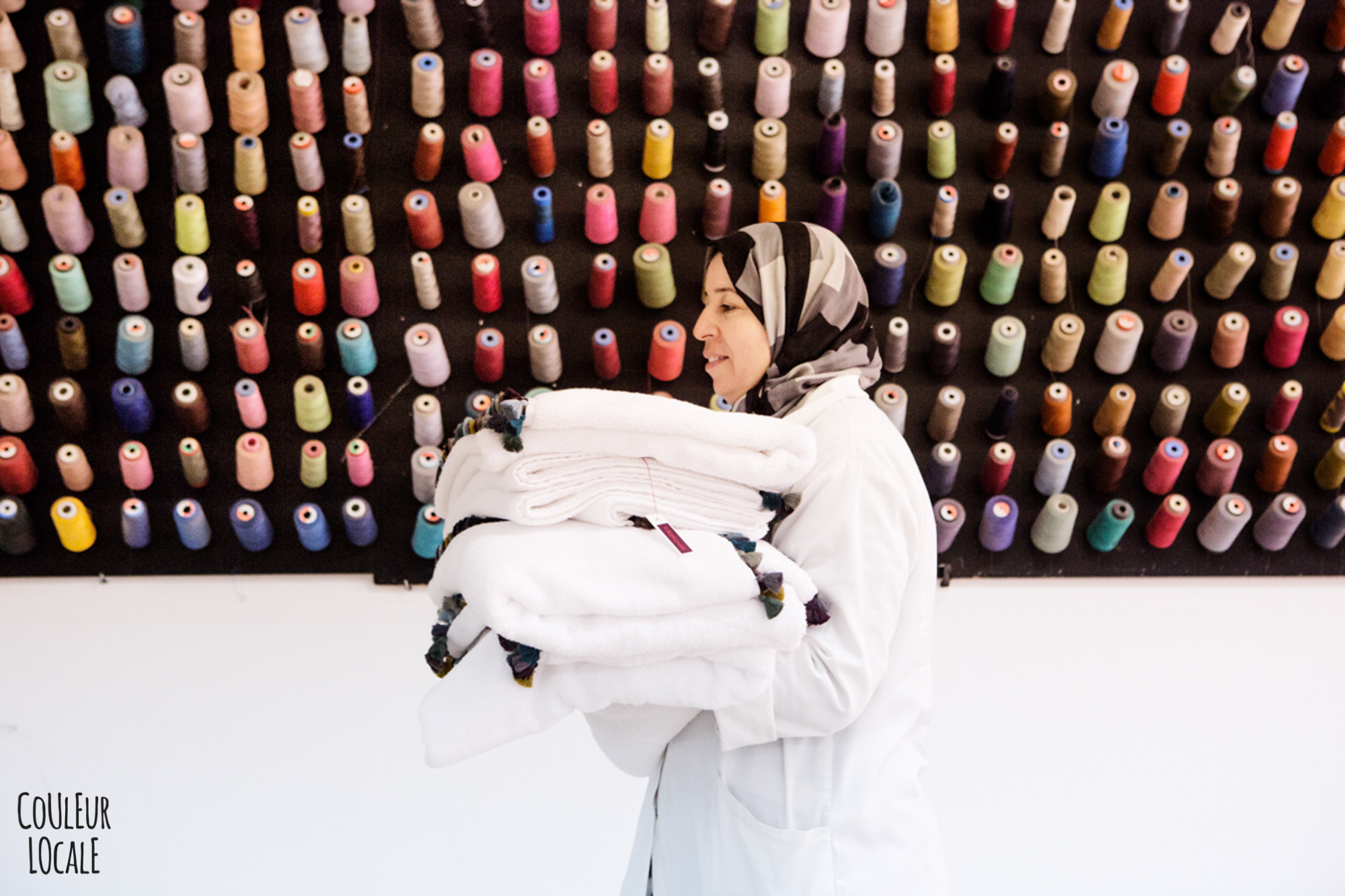 TOTALLY ZEN 
The brand V. Barkowski, which mainly consists of bed linen and towels, was created in 1998 and is a play of colors and pompons. The pompons have fascinated Valérie for years now, as they are timeless. The beautiful details are signature to the brand V. Barkowski and are what define and create such recognizably.
Everything happens here in this workplace in Marrakesh. The quality and style of embroidery after all these years has remained the same. Each pompon is added to the towel with needle and thread. Soft music plays in the background. This meticulous work demands utmost concentration of the seamstresses. Valérie says she comes here often as well to complete her paperwork since it's such a zen environment here. Griet and I are completely fascinated as we watch over!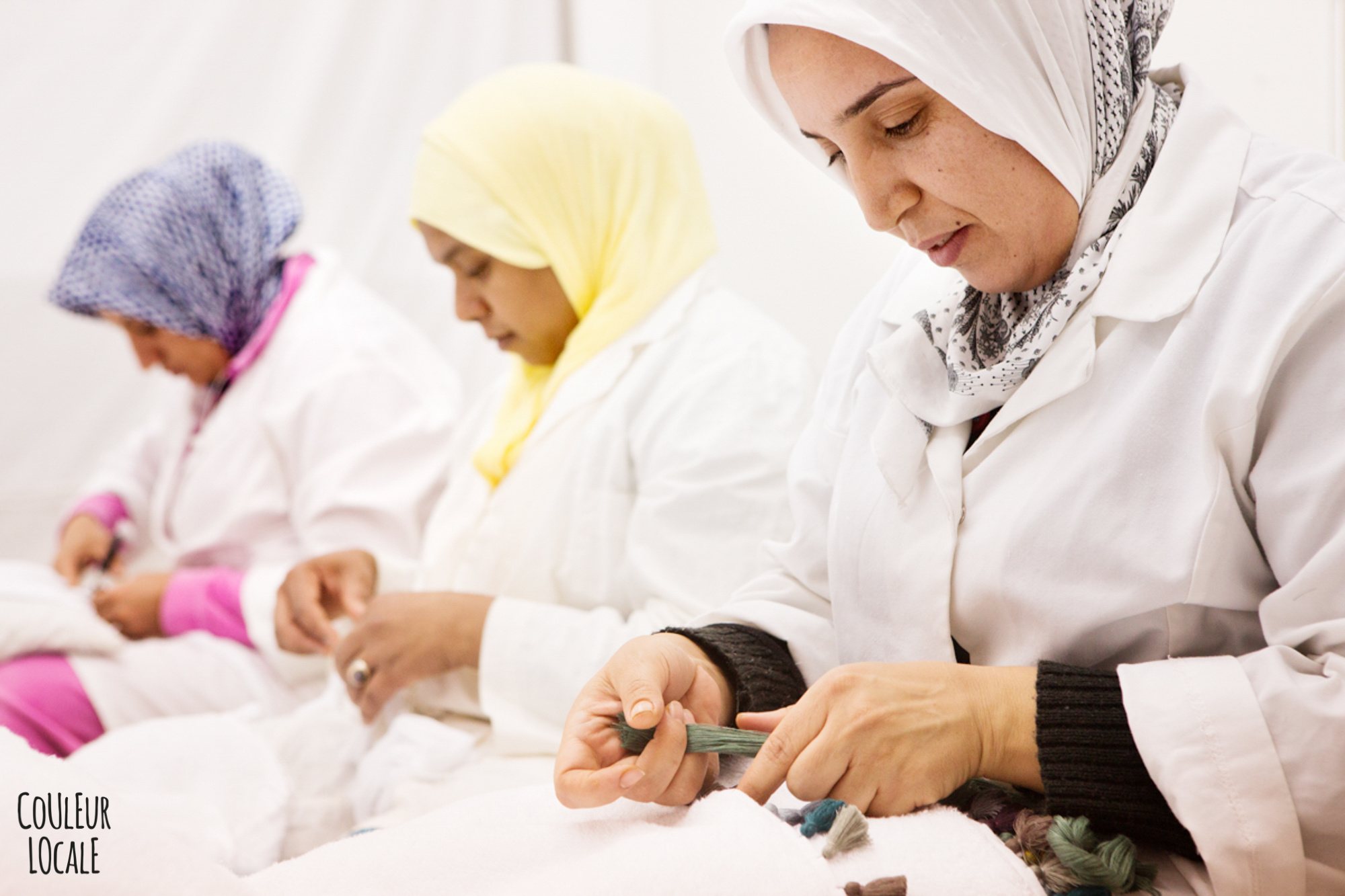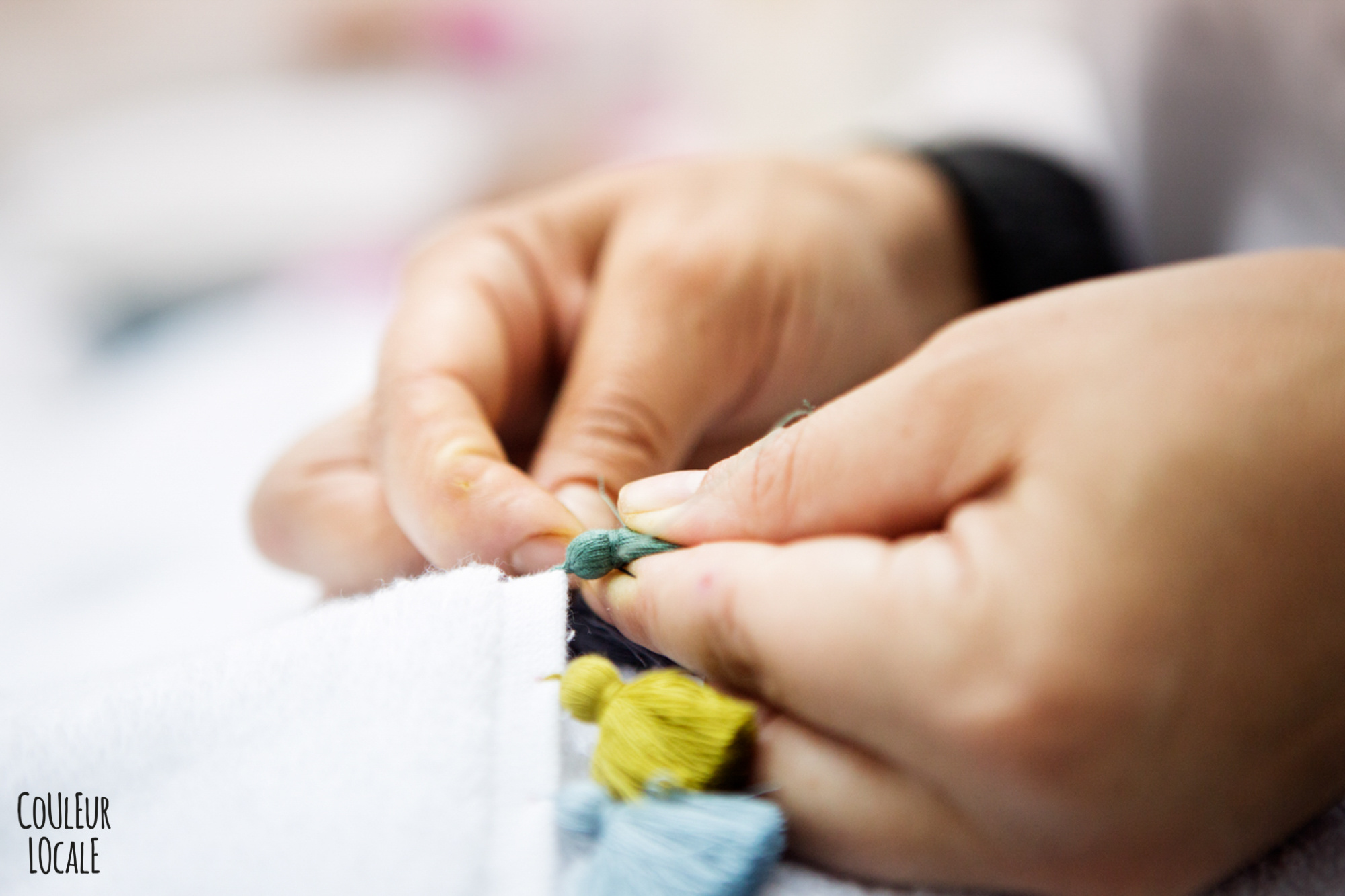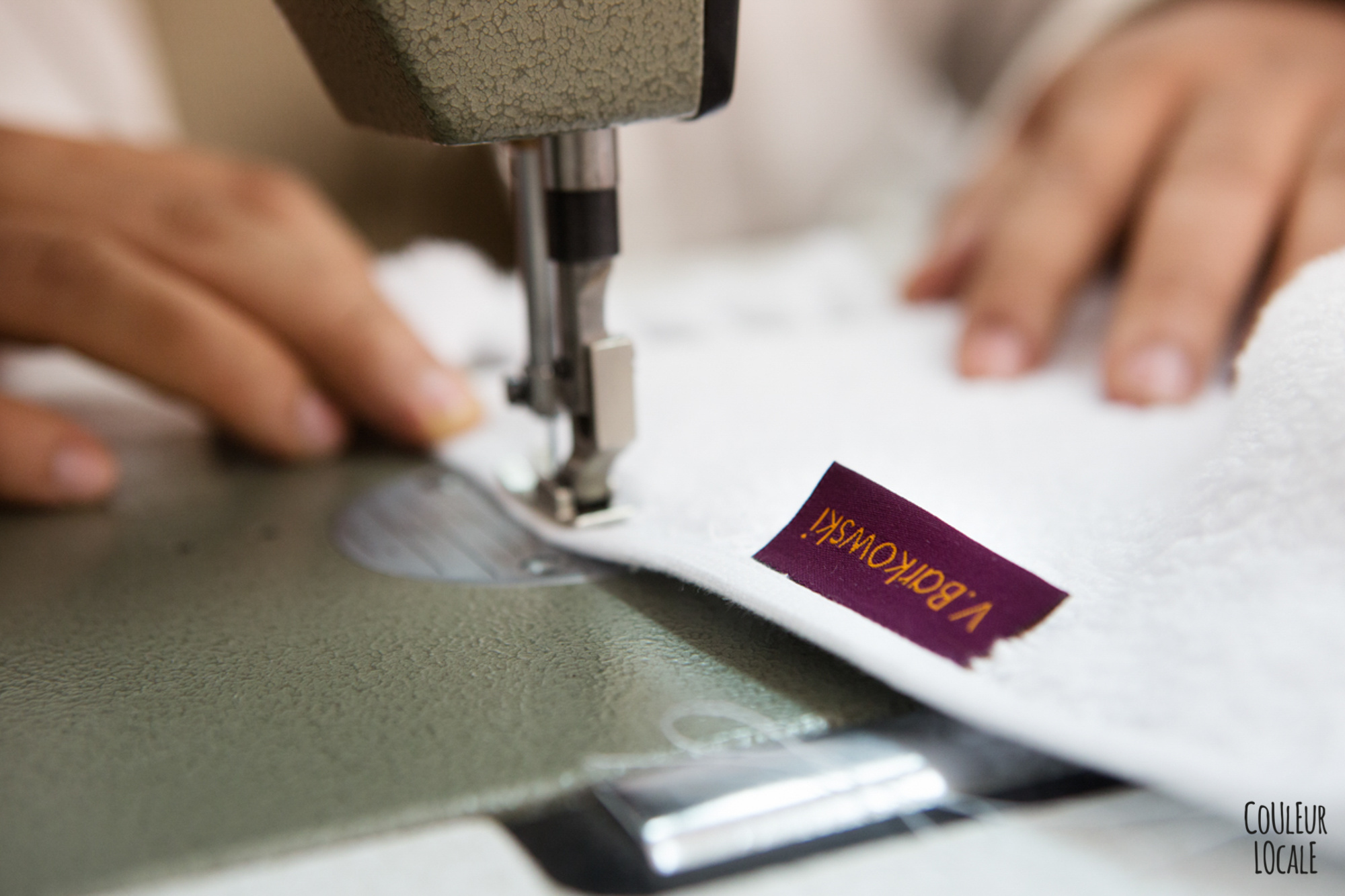 TIMELESS & ELEGANT
Valérie Barkowski is an icon. In her eyes, style is essential, but that doesn't mean she blindly follows trends or fashion pop culture. Authenticity and timelessness take a primary role in her designs. Her inspiration is pulled from absolutely everywhere! Valérie travels around the world and finds inspiration during each of her trips. She is no stranger in countries as Russia, Morocco, India and France. Her career is an amazing journey too. Valérie walked different paths: she gave strategic advice in developing brand identity, decorated interiors all over the world and aided  with communication management for different brands.
Her work is admired all over the world. Valérie gave styling advice for a shop in Ibiza, designed showrooms in Mumbai and Milan and created her own line of furniture for Lafayette Paris. For Valérie, all of this is more than just a mission: she wants to create a total universe around the brands she works with or for.
We also know Valérie from her former brand Mia Zia, seen by many as a brand with an endless repertoire of classics. This is the perfect example of how Valérie sees the world. She created this brand along with craftsmen from Marrakech and artists as well. Today she does the same for V. Barkowski, the brand that we, Couleur Locale has fallen in love with.
TOWELS WITH A TWIST
We visited Valérie's workplace exactly at the right time! Ruth had chosen the super soft towels with coloured pompons for our store and we got to see the men and women working on them with complete focus . Items with the hand embroided motif as well as the colored pompoms and piping. White towels, as simple as they are, transformed into a luxury bathroom item.
Modern towels with a hint of Morocco.