Ancient weaving techniques in Morocco
WEAVING WITH PALM LEAVES AND BAMBOO IS A CENTURIES-OLD TRADITION IN MOROCCO THAT HAS LASTED MANY GENERATIONS. EVEN NOW THE WEAVING IS STILL DONE THE SAME WAY AND WITH THE SAME MATERIALS.
Obviously Griet and I would love to witness these weaving techniques with our own eyes during our trip to Morocco. Ruth and Hendrik brought a lot of baskets, stools and lamps home from their trip a month earlier. Advised by Ruth & Hendrik we meet with driver Mustafa in our riad. Mustafa is super friendly and patient, in addition, he knows a lot: there's no better guide to have!
The next day Mustafa brings us to a few workshops about twenty minutes outside the city. Workshops where baskets and lamps are woven, but also stools, umbrellas, chairs, mirrors … are made, all by hand and according to ancient techniques.
There are a dozen of workshops lined up next to each other, at first sight all done the same. When you take a closer look you notice each person does have their own specialty. In front of these shops, they nicely display all the finished items. We enter a workshop and open our eyes in amazement. Everything is so beautiful! Mustafa himself seems to know a thing or two about the weaving technique and is keen on showing us how it works. Enthusiastically,he walks out of the shop, pulls some leaves from the plants and starts weaving infront of us. It's clear Mustafa has got the technique down in his fingers!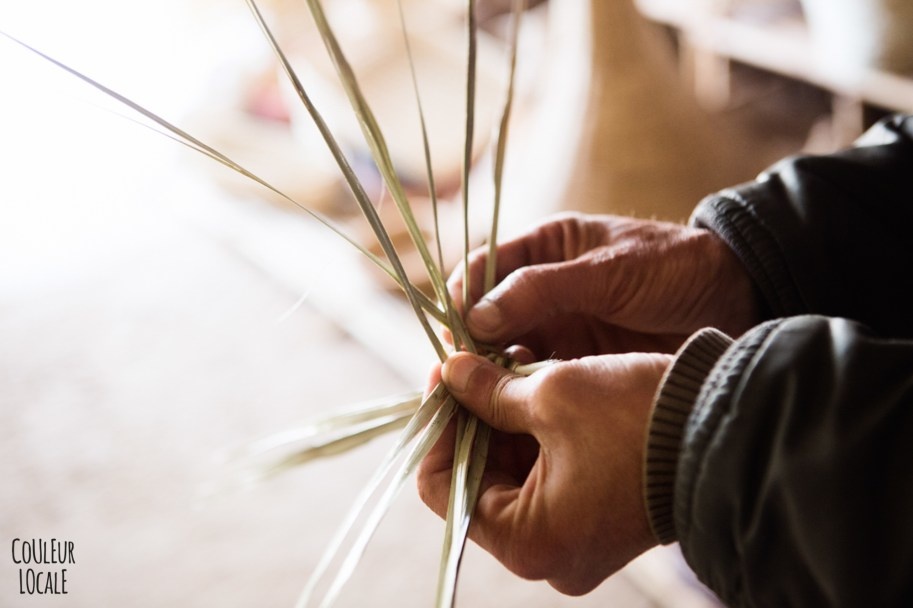 Soon Mustafa guides us to the 'back' of these workshops … this is where it all happens: men sitting in the sun weaving, using saws, cutting and shaving. Working on orders or for other shops or their own. It is a wonderful spectacle. The natural colors of the palm leaves and bamboo contrast finely with the grey wall they lay against to dry. The tools of these men are very limited: a knife, a plane, a saw … It's not  much more than that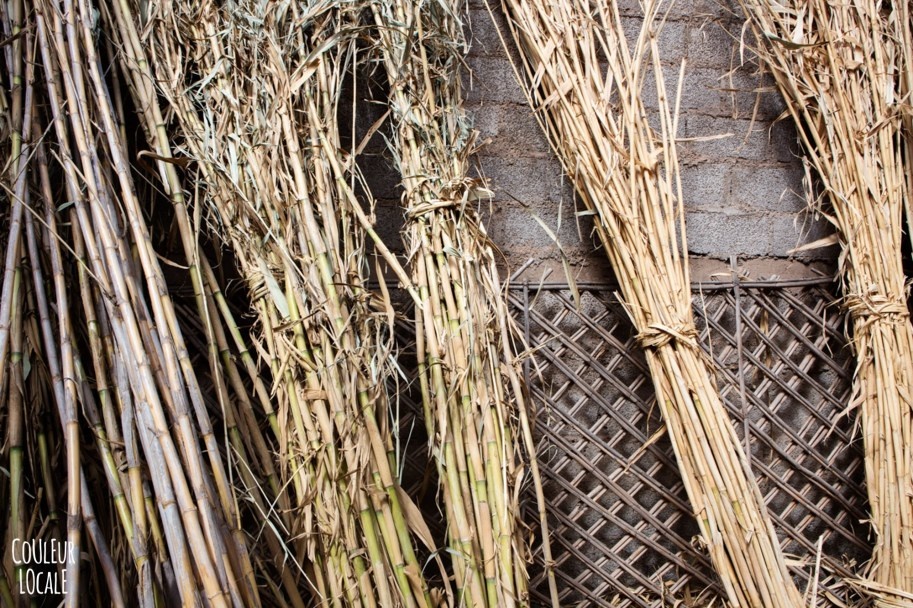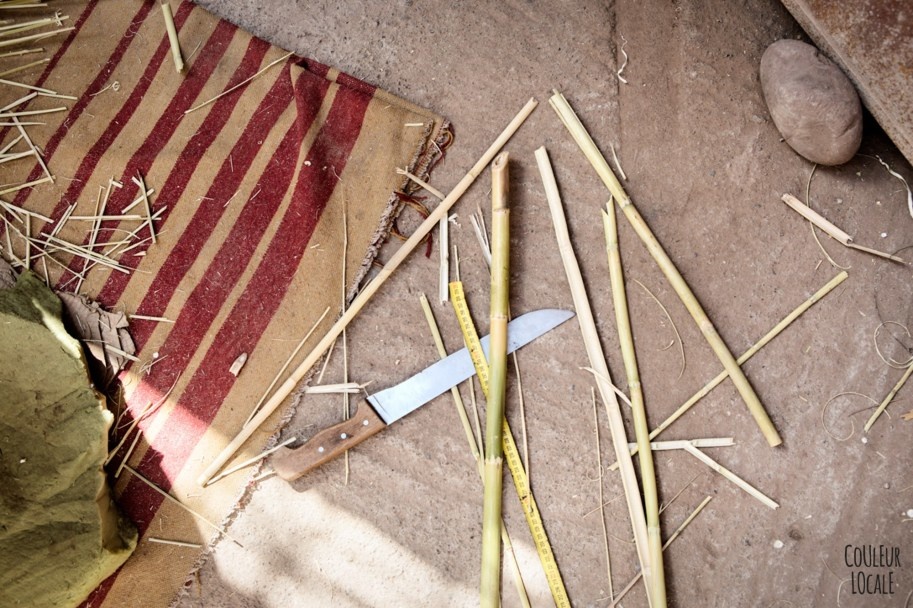 To weave the baskets these craftsmen work with a lot of palm leaves. First they lie in the sun to dry. Thereafter the leaves are split into 2, after which they can be braided. Long strips or belts are woven first. The straps are then woven together and a basket starts to form. This attatching starts in the middle at the bottom and then works towards the top. An ending is left loose to tie on the next strap. Truly the work of long breaths and demands patience.
Weaving lamps is usually done with bamboo. Splitting the bamboo stems is not easy, strength is needed and therefore men usually take on this task. There is a large variation in the design of the lamps. There are ufo shaped lamps, tulip shaped lamps and onion shaped lamps, just to name a few. From small to gigantic!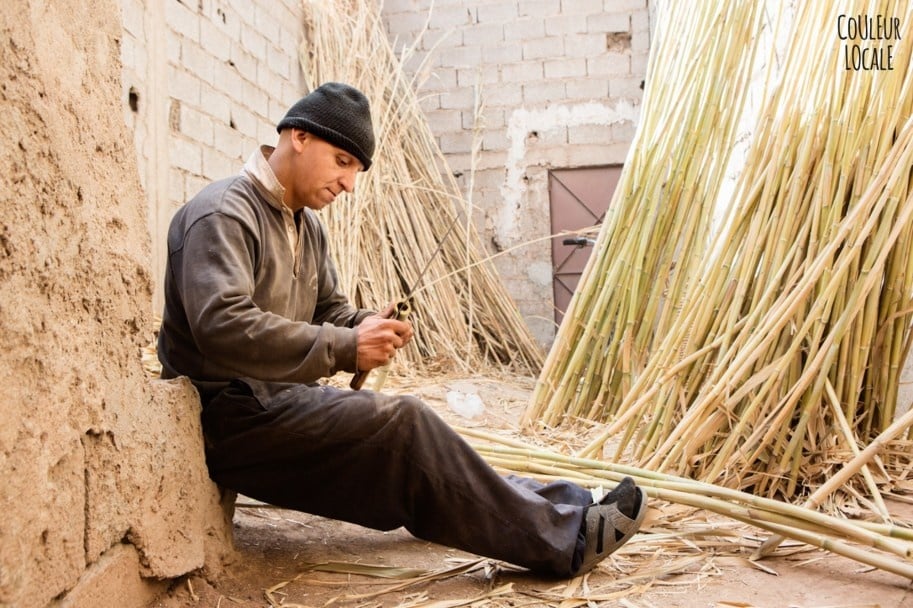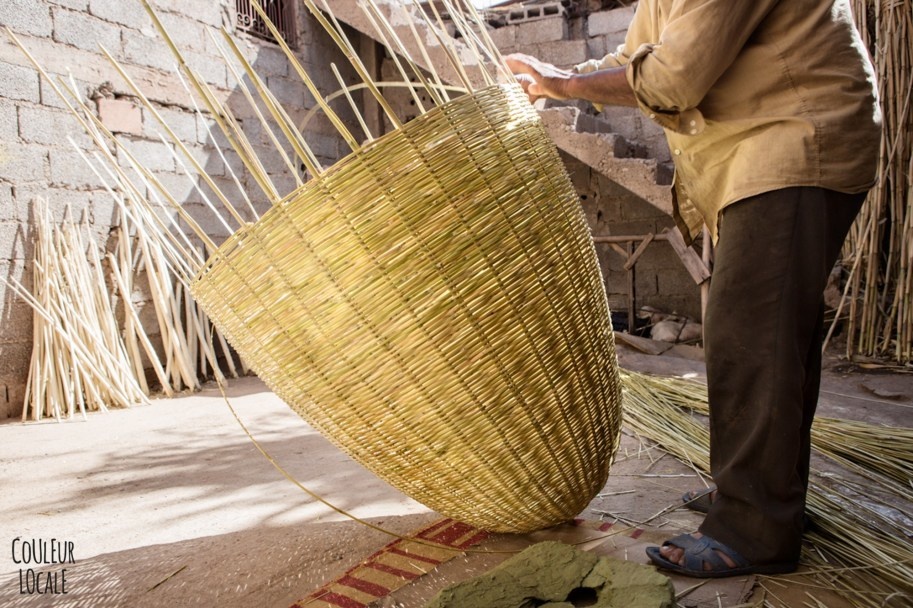 Traditional Moroccan stools are made from a woven seat of palm leaves and legs from laurel wood. Besides laurel wood there are several other types of wood that can serve as legs. They definitely need to originate from a hard plant or tree and cannot house bugs or else the branches are no longer whole and thus not usable. Each piece of wood is selected with great care. First the bark of the tree is removed, and then the branch is nicely rounded with a wood planer.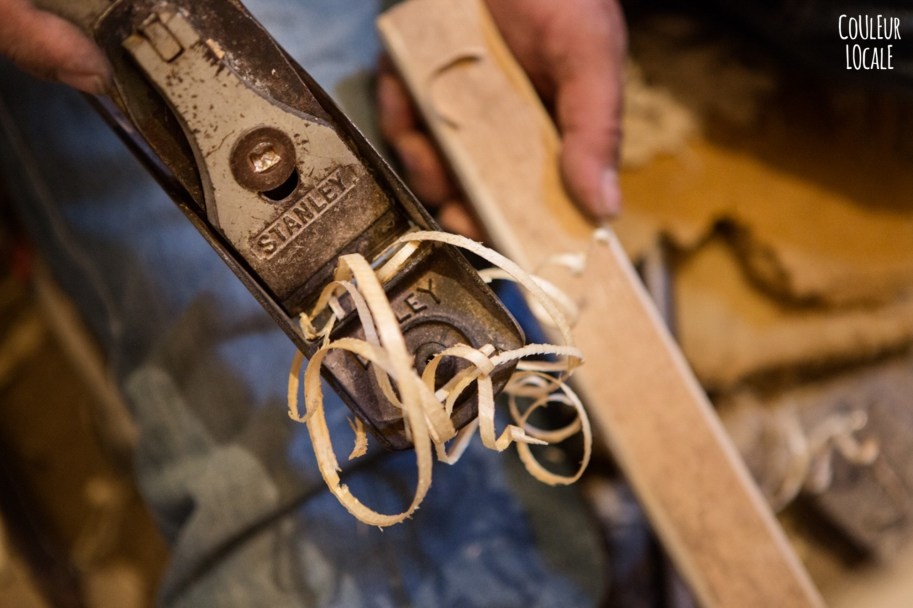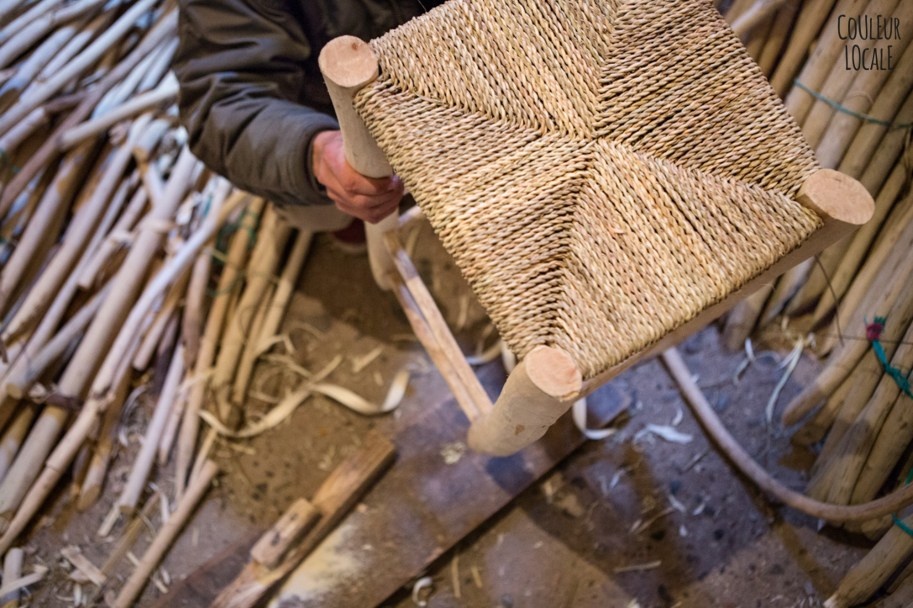 For the entire afternoon we watched, full of admiration, how a pair of hands create such fantastic things purely from palm leaves and bamboo.
There's no doubt these are real artists, working with the necessary patience, precision, love and craftsmanship.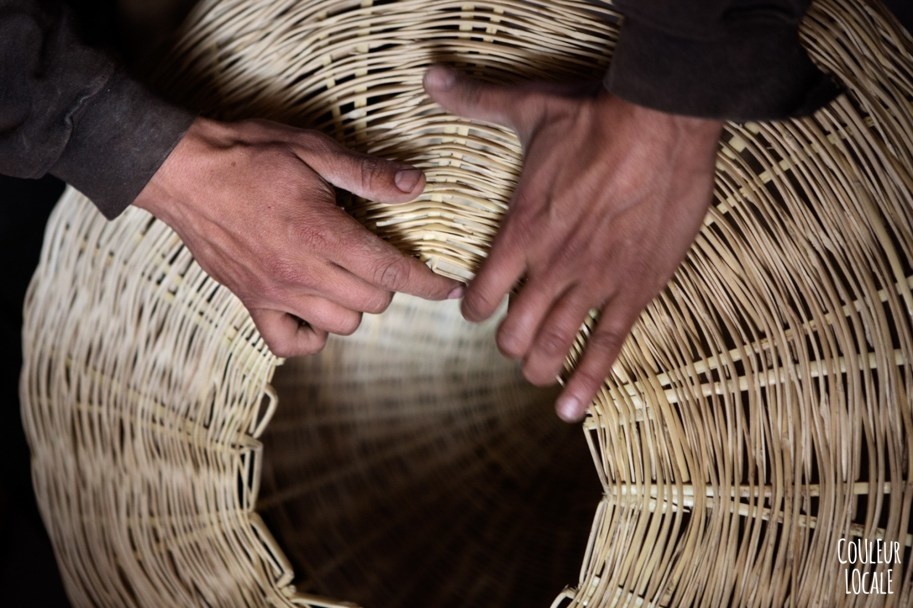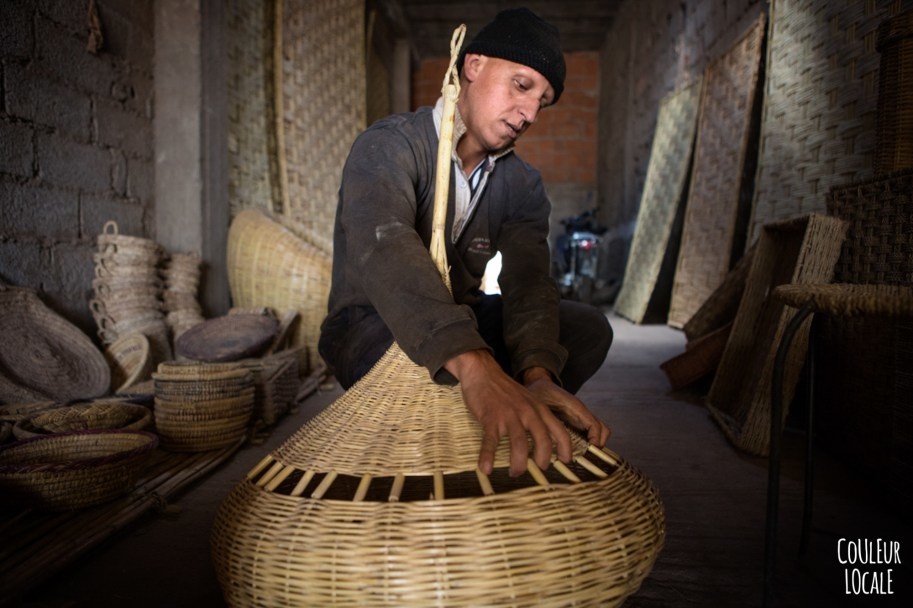 Griet and I quickly buy two small stools for our children's rooms before heading back to our riad. That evening we continue to savor the beautiful scenes and dream of our homes full of handmade stools, onion shaped lamps and bamboo chairs.
Pictures by Griet Hendrickx for Couleur Locale