073 Hand & body wash dark vanilla - 450 ml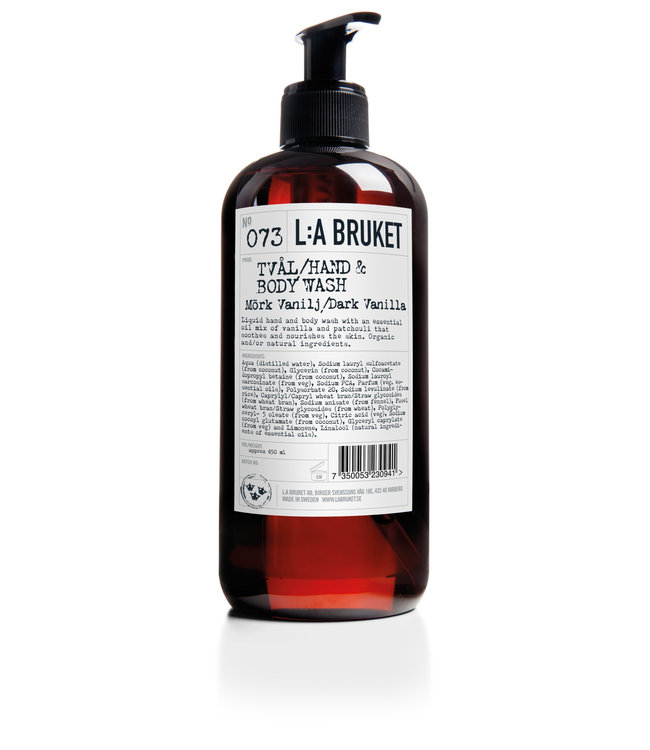 Moisturizing liquid hand soap with essential oils, 100% pure and ecological. Ingredients: Vanilla/ Patchouli oil mix. Read the story..
Material:
100% organic and natural ingredients
2-8 days depending on region
The story
L:A Bruket (called 'lilla bruket' = small workshop) is a small company from Sweden that makes care products with natural ingredients. The care line is made for living conditions in Sweden, such as bad weather, strong sun and salt water.

This highly moisturizing liquid hand soap and soap contains essential oils that nourish and revitalize the skin. The soap has a calming, cleansing, contracting and healing effect.

Available in 3 different compositions, 100% pure and ecological.